Were you thinking of getting a Law degree from a University in UK and then stopped due to the fact that it costs an arm and a leg? I bet this is even more frustrating than college application essay writing. But don't worry; I have great news for you. Scholarships exist! And they're offered in a few of the top Law Universities of UK.
Similar to how you'll be once you're done with your legal education, UK law schools are some of the oldest in the world. I'm just kidding, it's not that long…maybe. Law education in the UK varies according to the region it's taught in. There are two main systems, namely the common law system of England and Wales and Northern Ireland, and the other of Scotland, which combines both common law and civil law.
The University of Law
Their 2019 scholarship programme is currently underway, and you can apply to it! As with every other scholarship award, they seek students who have great academic excellence and a desire to succeed in order to keep up with the growing competition. Ugh, gives me horrible flashbacks from high school. Jokes aside, ULaw is definitely a place you'd wanna have on the list of universities you apply to.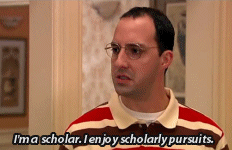 The University of Dundee
The Dundee Law School is Scotland's top university. They promise a comprehensive and friendly environment for their students, a gradual but progressive development of their legal skills in order to prepare them for their future legal careers. Polish your skills of negotiation and develop the ability to understand and assess complex materials. Similar to what's done in argumentative essay writing, you will learn to defend yourself and make persuasive arguments orally and well as on paper.
King's College London
The Dickson Poon School of Law is the law school of King's college London. This school is recognized globally as one of the best in the world, their prestigious scholarship is awarded to outstanding law students who have been offered an admission there. Yes, going to this school will feel like having access to the VIP section at a party, or sitting at the cool kids table at lunch in middle school. So even if you weren't cool in school, you'll feel special if you get into this school. However, the scholarships are very limited and the competition is high.
University of Cambridge
Henry Arthur Hollond Graduate Studentship in Law offers a range of graduate funds. There is a lot of competition for them, and only students who have applied to the University of Cambridge for admission as graduate students can apply. Fun fact, Trinity College in the University of Cambridge is where parts of Harry Potter were shot! That's where the Great Hall is, so this would be an extra cool place to study law at.
University of Kent
Kent law school offers scholarships to students who are to pay university tuition at the Home/EU rate. They have a full overseas scholarship known as the Kent Law School Taught Masters Overseas Scholarship, which will be applicable for entry in September 2019 or January 2020. Applications can be sent in by all overseas applicants to the Kent LLM programme at the Canterbury campus.
Proven academic excellence is a requirement
Financial situation of the candidates will also be taken under consideration, in the case that a large number of students are academically eligible.
John Bloom Law Bursary
'A' Levels grades will matter if you want to apply for a scholarship in this university. These are UK scholarships for students who are citizens of the UK and have a financial need. You aren't required to be in a specific university to be able to avail this scholarship. As long as you're a UK citizen, you should be eligible for it.
University of Birmingham
Birmingham Law School is one of the UK's top 20 law schools. It offers several Bachelors of Law programs for UK law students. Their LLB program claims to cater to the intellectual and mental needs one has when studying in a program like this.
optional year abroad opportunities to help students gain more exposure
visits to leading firms ensures more learning opportunities and practical experience
University of Glasgow
The University of Glasgow provides over 15 international leadership scholarships. They are mostly only available to students outside of the UK and it are awarded as a tuition fees discount. In order to be eligible, participants must
Have grades according to UK 1st class Honors. Academic excellence is a must
Be classified as non-EU students
University of Liverpool
This is one of the oldest, and thus most qualified law programs in the UK. This department has great value and its excellence is almost unmatched. They aim to be influential in the name of social justice and want to impact the masses at a social and political levels, locally as well as internationally. They claim to provide a theoretical as well as practical look into the professional world.
Cardiff University
Studying at this university's school of law and politics will provide you with skills that will last a lifetime. What's for certain is that this is one of the most recognized institutions you could be a part of. Their prestigious international scholarships attract brilliant students from all over the world and rewards them for their excellence.
ABOUT THE AUTHOR
Andrew Dawson is a graduate from the Chicago school of film, his major is Screenwriting which is something he has a passion for. He is an eazy research guide for his juniors and students. He has written multiple stories and plays which have been produced.